Wichita's Best
Cookies
Treats
Custom Cookies and Bakery in Wichita, Kansas. Serving the United States.
Nominated for The Wichita Eagle's Best of Wichita 2023. Vote for us starting August 21st!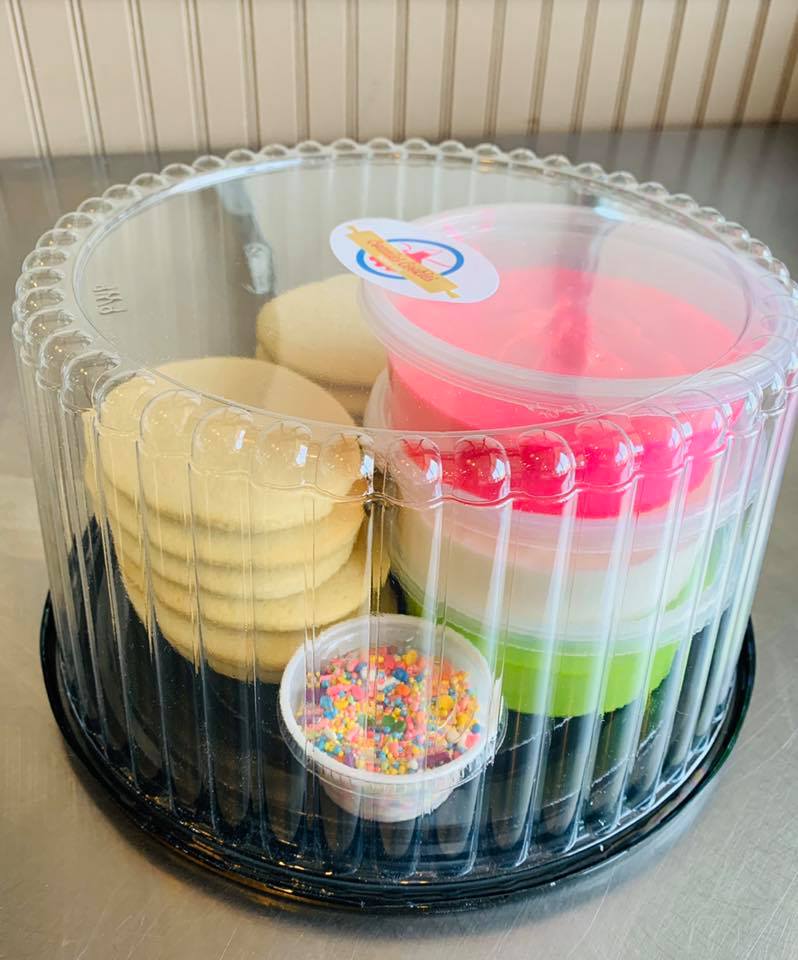 The perfect stay-at-home activity for fans of great cookies everywhere!
Looking for a fun project for the kiddos? Our cookie kits come with your choice of circles or egg shapes and three colors of our buttercream frosting. Plus, we'll throw in some sprinkles! 12-cookie kits are available for pickup at our drive-thru for just $18.99. Or, we can ship you our 16-cookie kit for just $37.99 (includes shipping and handling).
Pick them up with our drive through or we'll ship them to you. It's your choice! Call for details.
Connie started her business in Wichita, Kansas in 1988 using her grandmother's recipes. Today, Connie's Cookies is still family-owned and has stayed true to Grandma's recipes and ingredients. So, for your next special occasion, make room on your table and in your tummy for our made-to-order soft cutout buttercream frosted sugar cookies, Snickerdoodles, chocolate chip cookies, peanut butter, oatmeal raisin, and other gourmet treats! Plus, don't forget our no-bake cookies, cupcakes, macaroons, and brownies.
Frosted
Literally the cutest shapes for every occasion. If you name it, we've made a cookie for it.
Flavored
From peanut butter to double chocolate chip, we've got your favorite cookie.